How much money do you need to buy a home?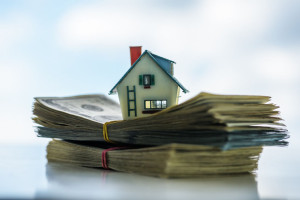 You want to buy a home, but you don't have a 20 percent down payment saved. The good news is that in many cases, home buyers don't need that much money to buy a home. But you're going to have to set aside some money. How much? And how can you save the amount you need?
You'll want to start by meeting with a reputable lender to see how much house you can afford and determine which types of home buying programs you may qualify for. While many conventional home loans require a 20 percent down payment, there are numerous other options available for those with more limited funds. If you are a veteran or member of the military, you could qualify for a VA loan. There's also the popular Federal Housing Administration and USDA loan programs. Many states and even cities offer a variety of home buying assistance programs as well. Meeting with a lender is a wise move because you'll get an idea of how much down payment you'll need to save based on your individual circumstances, credit score and debt load.
Once you have an idea of how much house you can afford and how much money you need, you'll want a plan. Suppose you qualify for a $200,000 home and need to save $5,000 before you can buy. A plan will help you reach your goal. Check with housing counseling agencies, nonprofits and universities in your area; many offer great programs designed to help prospective home buyers prepare for home ownership and save a down payment. Many people find it useful to calculate a monthly savings goal.
While you're saving for a down payment, you'll want to review your spending habits. Do you need to pay for a premium cable package? The deluxe cell phone plan? Daily trips to Starbucks? Cutting down or cutting out small and large budget items can help you free up more cash. Start reading frugal living web sites such as MoneySavingMom.com for ideas on saving more and spending less.
Avoid large purchases on credit and keep trying to pay down debt. Try not to be discouraged if you face a financial setback, such as an unexpected car repair, while you're saving for a home. Enlist friends and family to provide encouragement and keep you motivated. You may be surprised at how quickly you're able to build your savings. Good luck!